By: Casey Ryan, C'95
First of all I'd like to acknowledge my amazing colleague, Jason Strohl, for running a few stories in lieu of mine because I was going to miss the deadline. Thank you, Strohly, for covering for me.
It's been a month since Alumni Weekend. I wanted to share with you some of the most enjoyable tweets and pictures (with #PennAW) from the wonderful weekend. (Note: the opinions and views expressed through these Twitter, instagram and other social media accounts are the opinions of those individuals and do not reflect the opinions or views of the University or myself).
10. @yPennAlumni: The truest #PennAW button that ever existed. pennalumni @penn @penn2004 @penn2009 http://bit.ly/1qL0ha2
9. @Penn: For their 5th reunion, @Penn2009 had the right idea for their class gift. #PennAW #ArmyofAmys @yPennAlumni https://twitter.com/Penn/status/468109660705533952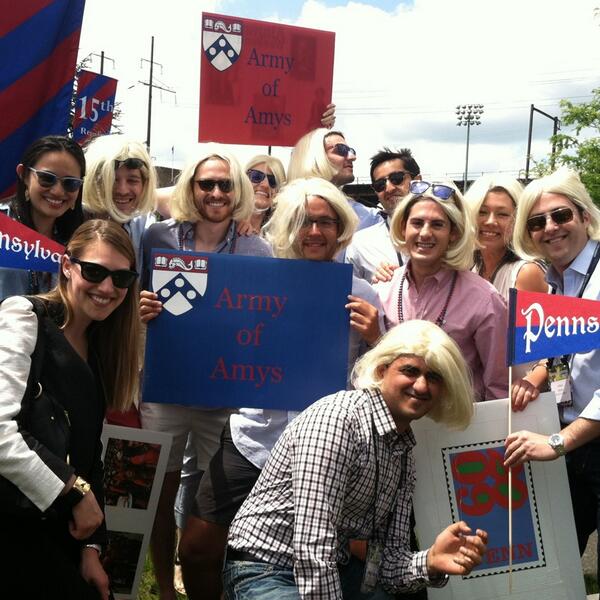 8. @gsh1984: What a great time teaching social media basics with @KarenLGlass #PennAW photo http://i.instagram.com/p/oGZXu0iYBh/
7. @CarlinAdelson: I saw people and it was terrific! #pennaw #by09 http://twitter.com/CarlinAdelson/status/468016479414521856/
6. @heatherette01: A little blurry, but a gem #freshmanyear #roomielove #penn09 #pennaw http://Instagram.com/p/oHqXqcP-46/
5. @IraHarkavy: Amazing day. Congrats to the Young Quakers, who competed against Harlem Lacrosse players at Penn Park #PennAW http://twitter.com/IraHarkavy/status/467807661560692736
4. @ErinnLCarey: This @penn alum from the class of '54 still has his tuition bill! Grand total, including fees?? $342.50!! #PennAW http://twitter.com/ErinnLCarey/status/467785572665540608/
3. @PennMedAlumni: Our med alumni show off their #pennpride in a parade that leads into the newly completed #pennpark #maw2014 #pennaw http://twitter.com/PennMedAlumni/status/467707493502943232/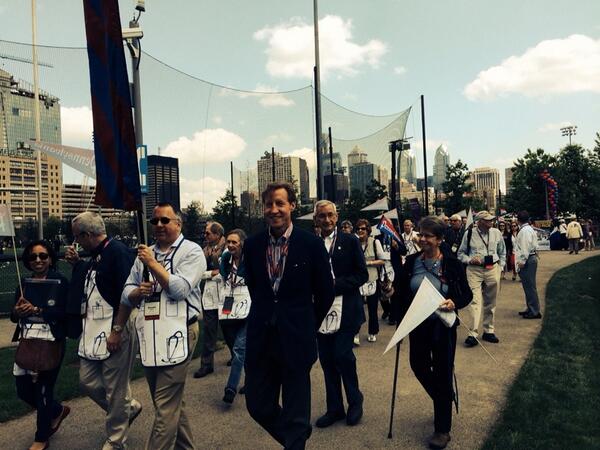 2. @thomaswnance: Best Friends Ever!! #PennAW #BenFranklinStatue @ College Green http://Instagram.com/p/oGsoFHKLYo/
1. @KieraReilly: Hi Ben! I bet lots of alumni will come by to say hi today. #PennAW http://4sq.com/S30uFU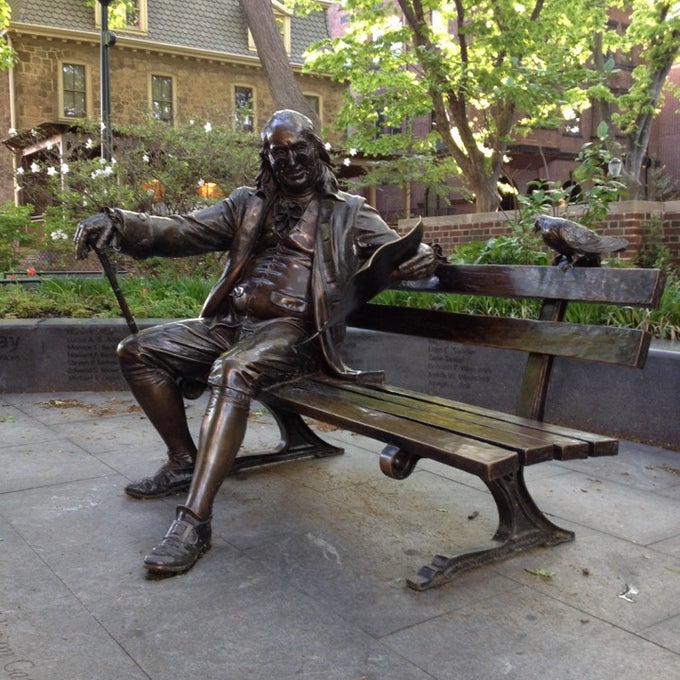 There were two honorable mentions:
@jgoldner: When do I get to throw toast? #PennAW"
"@johnbudd: First stop at reunion: Abner's. #PennAW http://twitter.com/johnbudd/status/467425812912685056
I hope to see you come back to campus for Homecoming, October 30-November 1 and Alumni Weekend 2015 May 15-18 and tweet away.